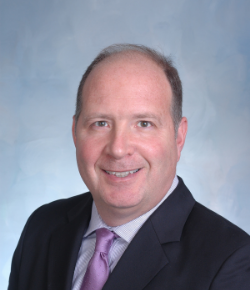 Jeffrey Klink is the founder and CEO of KLINK. He uses his past experience as a criminal prosecutor with the US Department of Justice and managing director and office head of a global consultancy firm to lead hundreds of global compliance and investigative projects each year.
Mr. Klink focuses his practice on the Foreign Corrupt Practices Act (FCPA) and the UK Bribery Act compliance, mergers & acquisitions, third-party due diligence, litigation support, and complex investigations.
His knowledge is wide-reaching, and his expertise has assisted clients in multiple industry sectors like manufacturing, banking, financial services, technology, pharmaceutical, professional services, and law firms.
He has personally trained hundreds of employees and third-party vendors on bribery and trade compliance and risk management in Asia, Europe, the Middle East and the Americas.
He has created and teaches a dedicated course on compliance for the University of Pittsburgh Katz Graduate School of Business. He is also on the Board of the Masters of Fraud and Forensics program for Carlow University and is a guest lecturer on fraud and investigations for Drexel University.
He has been a guest on the Bloomberg network, Fox, ABC, and other media outlets. He has been published in multiple publications, including the American Corporate Counsel Association's Docket magazine, where he was co-author of a cover article on resolving fraud and compliance risks for corporations, and the National Law Journal.
He received his law degree and bachelor's degree from the University of Pittsburgh. He is a member of the Pennsylvania Bar and is a licensed investigator.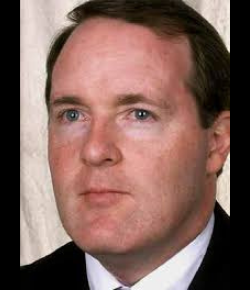 David Nolan is the Executive Vice President of Global Risk Solutions at KLINK. In his role, Mr. Nolan oversees all research and investigations related to global compliance and due diligence.
He successfully leads hundreds of sensitive investigations regarding fraud, kickbacks, theft of intellectual property ("IP"), and the U.S. Foreign Corrupt Practices Act (FCPA) each year. He manages all of KLINK's investigative researchers on projects around the world.
Prior to joining KLINK, Mr. Nolan was a director with Kroll Associates, an international risk consulting and corporate investigations firm. Prior to Kroll, he was a supervising investigator with the City of New York Department of Investigation (DOI) where he supervised a staff of investigators. In that position, he investigated government corruption, bribery, fraud, larceny, and employee misconduct.
He is a frequent speaker on risk mitigation, FCPA compliance, international due diligence, employee misconduct, and asset investigations. He has given numerous lectures to business professionals and attorneys on the prevention and investigation of employee misconduct, fraud, FCPA investigations, due diligence, asset investigations, and employee background investigations. He has authored articles that include conducting background investigations and asset tracing.
He holds a Bachelor of Arts degree, with a concentration in Criminal Justice from Wagner College and is a licensed private investigator in New York and New Jersey.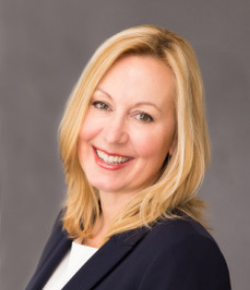 Tracy Pastrick is the Executive Vice President and General Counsel at KLINK. In her role, she oversees all legal and compliance related activity and manages outside relationships with counsel.
Prior to joining the firm, she worked as in-house counsel and as a litigation attorney for a large
Philadelphia law firm.
She has advised multiple commercial intermediaries on strategies to grow, maximize opportunities and mitigate risk in Asia, Middle East, South America, and Europe. She has audited organizations' governance programs to assure compliance with the FCPA and the UK Bribery Act, focusing upon training, audit, due diligence, supply-chain, and communications.
In 2011, She was the co-author of a book written for the Pennsylvania Bar Institute, entitled "The Foreign Corrupt Practices Act." She is a frequent commentator on fraud and Anti-Bribery matters. She currently holds a spot on the Board for the Pittsburgh Cultural Trust and Brentwood Bank.
She was a member of the Executive Committee of the Philadelphia Bar Association. She earned degrees from Carnegie Mellon University and the University of Pittsburgh School of Law.